Teambuilding "Choral singing"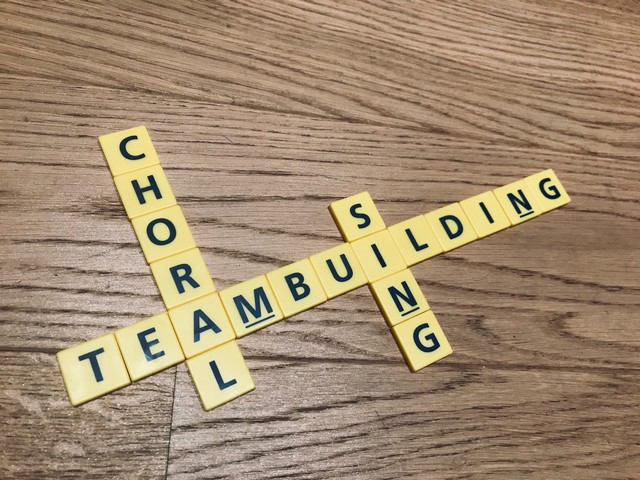 Offer your teams an experience to strengthen team cohesion and develop self-confidence
This offer is for you if you wish to:
• Recreate a bond with your scattered teams who, with the health context, have mostly been working from home for several months
• Encourage the commitment of your employees and bring them together in a themed teambuilding to reinforce their pride in belonging to the company
• Offer them an activity that provides them with well-being and relaxation by letting go in an activity full of joy
In concrete terms:
• 2-hour modules at regular intervals for a lasting effect on team cohesion and employee commitment
• a preparatory meeting to define together your objectives and the way to reach them
Let's talk about it! We adapt to your needs.
Are your teams still all working remotely?
I offer online singing workshops. Give your employees a special moment to get together with colleagues, relax, learn how to position their breathing and body posture and sing!
In concrete terms:
• one-hour workshops
• in groups of 8 people maximum
• it is possible to opt for a cycle of workshops to allow all employees to live the same experience.